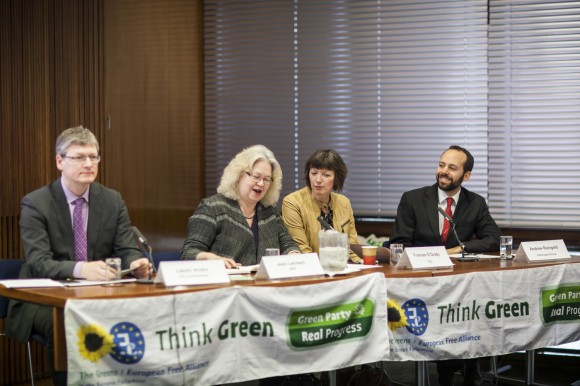 Jean is a strong supporter of trade union movements both in the UK and around the globe.
As a member of the European Parliament's Employment and Social Affairs Committee Jean has worked tirelessly to protect workers' rights. At home in London she has campaigned alongside unions on many issues such as fair pay and fighting the devastating cuts in public services.
Jean recently chaired a debate at the TUC building in London to debate the future economy, with keynote speakers including Frances O'Grady, General Secretary of the TUC. The event looked at how moving towards a zero carbon future presents a real opportunity for the creation of sustainable, skilled jobs and many trade unionists are at the forefront of the battle to tackle climate change in the workplace.