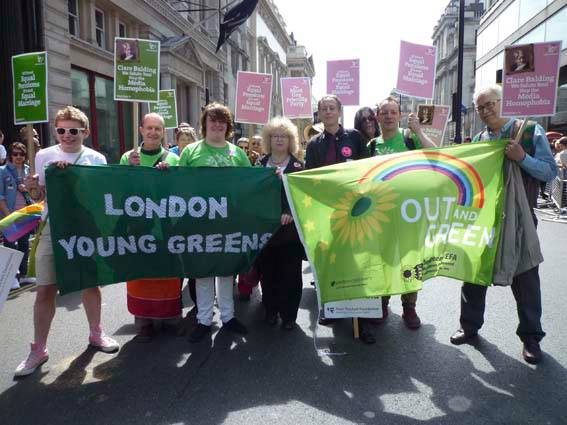 CUTS to the Government's equalities watchdog, the Equalities and Human Rights Commission (EHRC), could lead to an increase in the incidence of LGBT-related discrimination and attacks, London's Green MEP Jean Lambert has warned.
The ECHR budget will see its budget halved by 2015, it has been stripped of its duty to 'promote a society with equal opportunity for all', and it's currently undergoing a review that could see it being scrapped altogether.
"These massive cuts, as well as the change to its remit, will mean that LGBT people are less-well protected against discrimination," Ms Lambert said.
She added: "The EHRC will also be able to support fewer local events – and will do less to foster a sense of equality in communities.
"That's a disaster – and a set-back in terms of protecting hard-won gains in equality in recent years."
Ms Lambert made her comments as she joined Greens from across London to mark London Gay Pride on Saturday.
The march, from Baker Street to Whitehall, was one of the capital's largest, organisers said, with more than 150 groups and thousands of marchers taking part.