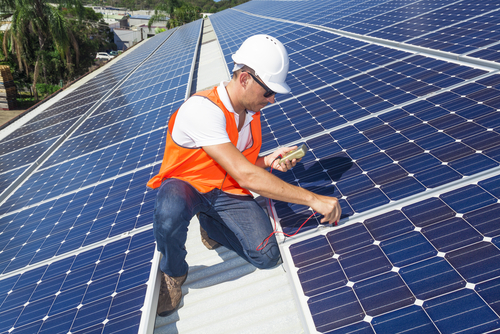 LONDON'S Green MEP Jean Lambert is to host a public conference on the role of the environmental sector in job creation and UK economic revival next week.
The 'green' sector is already worth £25.4bn a year – and employs more than 163,000 people – in London alone, according to a recent report from the London Assembly.
"Ensuring the UK's speedy economic revival and responding to the climate crisis present a double challenge – but the solutions are linked," said Ms Lambert.
"We need to create good, skilled, well-paid jobs – but a truly sustainable economic recovery must tackle climate change.
"The answer must lie in investing in key industries and the new skills – required to make the UK a world leader in the renewable energy and 'green' construction industries.
"How this investment is funded – directly by Government or via a so-called 'Green Investment Bank' – is a debate we need to have, but it's clear that this Government is failing to promote the discussion – or, sufficiently, green jobs and environmental industries.
"That's why I'm hosting a day conference with trade unions, European policymakers and leading industry figures to discuss how we can work together to meet the economic and environmental challenges we face here in the UK and help deliver the EU commitment to a low-carbon future."
Other speakers at the event include TUC General Secretary Frances O'Grady, EU Commissioner for Employment, Social Affairs and Inclusion Laszlo Andor and Executive Director of the Aldersgate Group Andrew Raingold.
TUC General Secretary Frances O'Grady said: "Investment in green technology could boost growth and create hundreds of thousands of high quality jobs. But just at the point at which government needs to step up this investment it is considering cutting off vital support provided through green levies.
"We need to make the case that green investment will create jobs, boost growth, reduce fuel bills, improve the UK's energy security and help to reduce carbon emissions."
Other participants include Maria McCaffery of RenewableUK, Stephen Radley of EEF, Terence Hogarth of the Warwick Institute for Employment Research, Andrew Warren, of the Association for the Conservation of Energy, Sue Ferns, Prospect union and Reinhard Butokifer MEP, German Greens.
The event, which will take place at the TUC Congress Centre in London next Friday, November 29, is free – but places are limited, so it's necessary to register in advance at www.greeneconfuture.eventbrite.com
Ms Lambert, a member of the European Parliament's Employment and Social Affairs Committee, added: "We have the potential here in the UK to create thousands of new jobs and lead the way in tackling the great environmental crises the world faces in the 21st Century. I hope we can rise to the challenge, and that this conference can play a role in that."