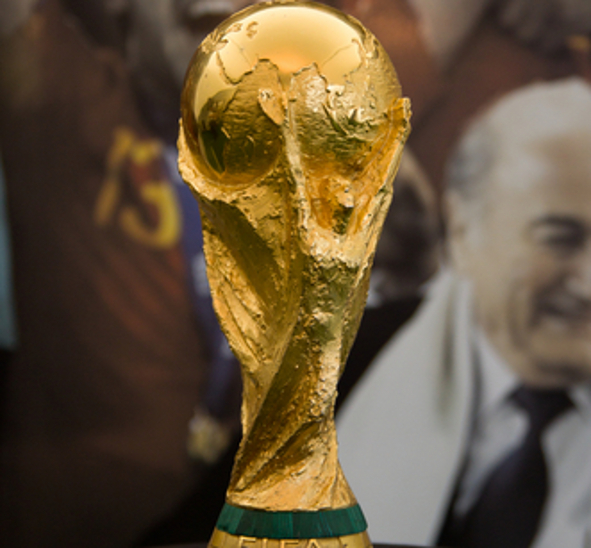 The credibility of the World Cup – and the entire football sector – is at stake over the mistreatment of thousands of migrant workers in Qatar, Members of the European Parliament have warned.
Qatar will host the World Cup in 2022 – but many of the venues are being constructed by migrant workers in 'slave-like' conditions.
Nearly 90% of the Gulf state's workforce are foreign migrants – mostly from India and Nepal – and many are lured to take jobs in the country's construction boom with lies about the work they will be doing, and are underpaid, forced to live in squalid and overcrowded camps and denied free drinking water in conditions described as 'modern day slavery' by human rights organisations.
Now a group of MEPs – including London's Green MEP Jean Lambert – have called on the nation to sign up to international human rights and workers' rights treaties designed to improve their conditions.
Their recommendations were adopted by the European Parliament yesterday.
Ms Lambert, speaking ahead of the vote, said:
"The credibility of the whole football sector is at stake.
"It's vital that the conditions of World Cup workers – and many other migrant workers in the country – are improved immediately, and that the EU, and FIFA, send a strong and clear message to Qatar that the rest of the world won't tolerate a World Cup realized with the assistance of modern slavery.
"With the highest proportion of migrant workers in the world, and 500,000 more World Cup workers on their way (in a country whose population is only about two million), it's urgent – for the sake of the workers themselves and the reputation of the World Cup and Qatar itself– that Qatar enforces the law already in place and signs up to UN and International Labour Organisation treaties designed to improve the rights of all migrant workers.
"In short, we're seeing the ugly side of the beautiful game here, and Qatar really must clean up its act."