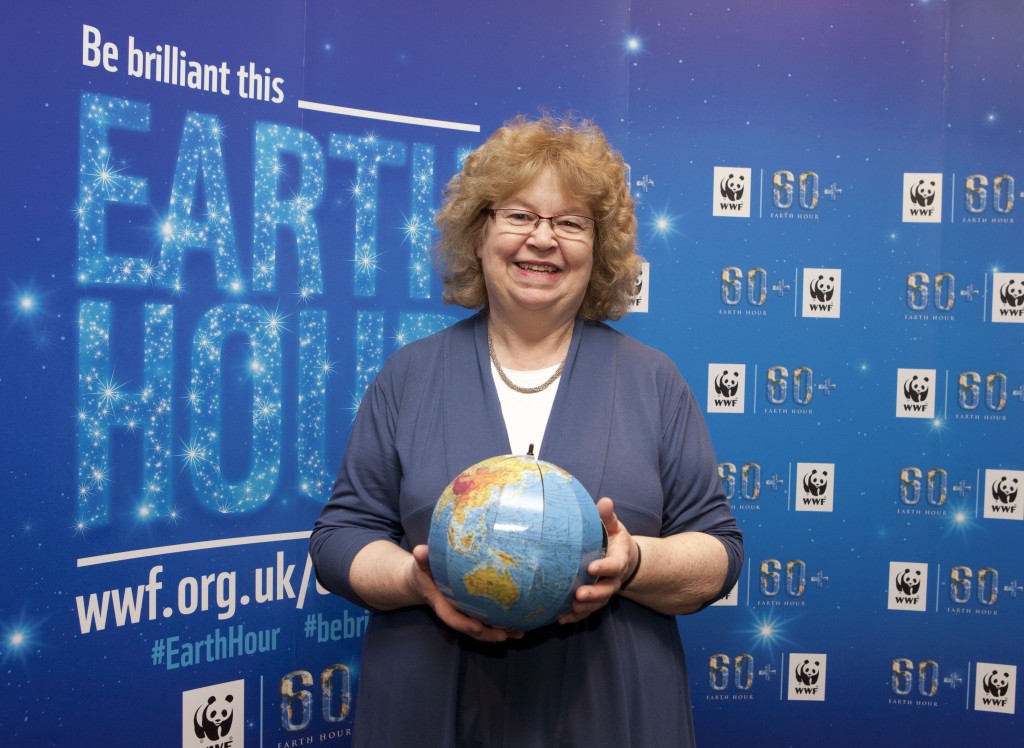 London MEP Jean Lambert joined WWF at the European Parliament in Brussels this week to show her support for Earth Hour 2014, the annual global lights out event which takes place tomorrow (Saturday 29th March) at 8:30pm.
The photo call required MEPs to pose with a globe as a commitment to protect the planet. Mrs Lambert was one of 17 UK MEPs, who took part in the event which seeks to raise awareness of living sustainably so that people and nature can thrive. WWF invited MEPs to attend the photo call in Brussels, putting the environment on the political agenda in the run up to the European elections.
With just 60 days until the European Parliamentary elections WWF hopes the environment will be a cross party priority for both voters and MEPs alike.
Jean Lambert MEP said: "Our natural world is precious and we need to act to protect it. WWF's Earth Hour reminds us that there are simple things we can all do for the planet, not for just one hour, but every day. It's a great opportunity for millions of people from across the world to come together with one united goal – to help protect our planet."
It is estimated that if everyone around the world consumed as many resources as the average European we'd need almost 3 planets to support us. By making small changes every day, such as switching off non-essential lighting, we can reduce our environmental impact and live more sustainably.
Tony Long, Director of WWF European Policy Office, said: "We're delighted that Members of the European Parliament have given their support to this year's Earth Hour. And particularly now, with the upcoming European elections, it's important that the European Parliament shows its commitment to work on policies that bring Europe on a more sustainable path whilst creating green jobs and socio-economic stability. By joining Earth Hour, MEPs become part of a global movement that commits us to live more sustainably and create a better future."
Earth Hour sees millions of people around the world coming together to switch off their lights for one hour, in a symbolic act to show they care about our planet. WWF already works to tackle a lot of environmental challenges – like deforestation, threats to endangered species, and the impacts of climate change – and Earth Hour is a chance for everyone to show that they want to do their bit.
Last year, over 154 countries worldwide participated in Earth Hour. Iconic landmarks such as Big Ben, the Eiffel Tower, the Acropolis, the Coliseum and the Sydney Opera House all switched off and hundreds of local communities, schools and businesses took part.
To find out more about WWF's Earth Hour 2014 activities in the different countries and to support some of the initiatives, click here , and do join in the conversation on Twitter with #EarthHour