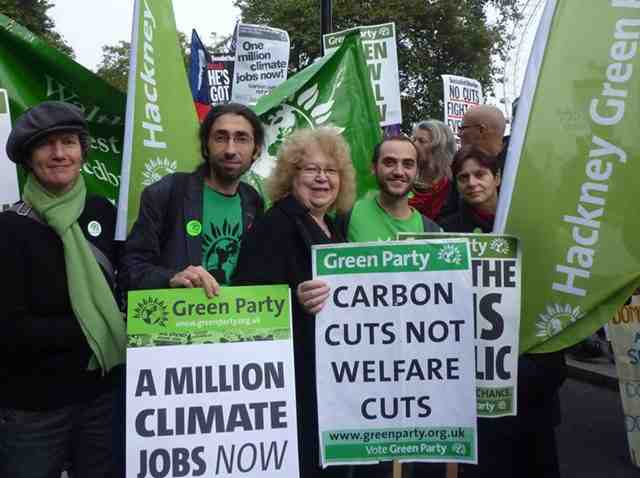 04/04/2014 AS thousands of Trade Unionists march through the streets of Brussels today, Green MEP Jean Lambert has called for the EU to adopt tough targets on climate change to tackle EU unemployment.
The London MEP said: "Austerity measures aren't working – we are seeing social provisions cut just when they need are needed most.
"Greens have consistently argued that we need to think about the social – not just the economic – impacts of austerity measures.
"There are some 26 million unemployed Europeans, according to the European Trade Union Confederation, and we need to create jobs now: one way of doing this is to adopt the tough targets on renewable energy generation and energy conservation as part of the EU 2030 Climate targets.
"This isn't just about staving off the worst impacts of climate change – it's about creating decent jobs for Europeans and reducing our reliance on gas imports from Russia.
"I wish everyone taking part in today's 'New Path For Europe' rally well – and I hope other EU politicians are listening."
For more information about the European Trade Union Confederation, click here .