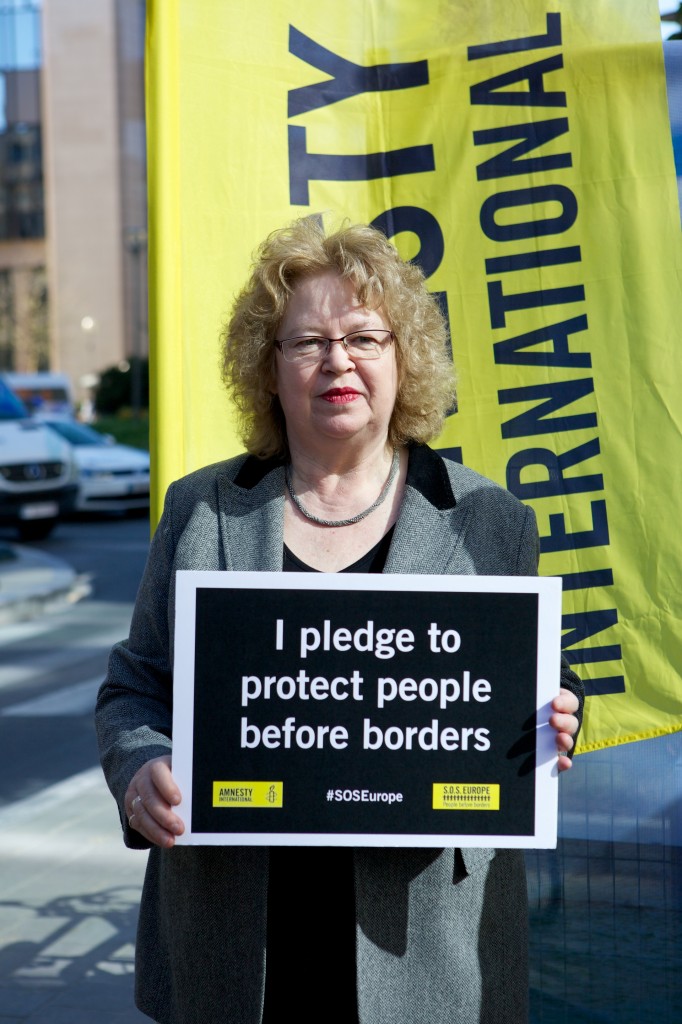 LONDON'S Green Euro-MP says we should renew our focus on preventing migrant deaths and addressing the causes of a massive increase in people seeking to escape north Africa for Spain and Germany.
Jean Lambert said a human tragedy was unfolding on the borders of the EU – but we in the UK are being so distracted by xenophobia, ethnic nationalism and the politics of hate we aren't even noticing.
She said: "While the number of Romanian and Bulgarian migrants entering the UK for work actually fell by 4,000 in the first quarter of this year, the number of migrants and refugees trying to cross the Mediterranean Sea irregularly has exceeded 42,000 between January and April, according to official figures, a threefold increase on the same period in 2013.
"And as their boats seek to evade the authorities, tragedy strikes frequently. Almost 60 EU-bound migrants have drowned this week alone.
"Last year politicians of all colours lamented the terrible deaths of almost 400 asylum seekers when their boat sank off the Italian island of Lampedusa in October, but the tragedy of migrant deaths continues, and really must be our priority. How quickly their concerns have been, apparently, forgotten.
"Until all EU politicians put protecting people above protecting borders, we'll see more such tragic deaths in future."