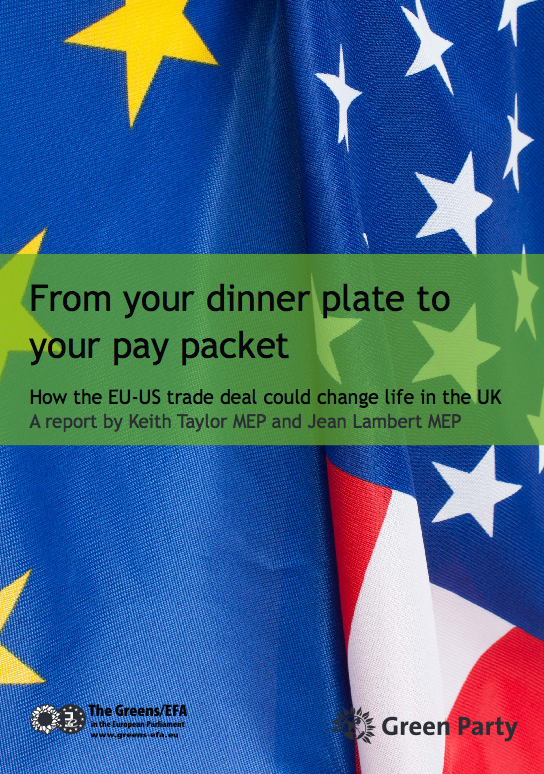 11/09/2014
The European Commission today rejected the European Citizens' Initiative (ECI) on the controversial US-EU and Canada-EU trade and partnership agreements (also known as TTIP and CETA). Jean Lambert, Green MEP for London, expressed outrage at the decision as one denying European citizens their right to be heard.
"The Commission has a duty to ensure that citizens' concerns are taken into account when conducting trade negotiations which will affect all Europeans. We already know there is huge public concern about TTIP through the hundreds of thousands of responses to an online consultation earlier this year.
These trade negotiations have the potential to hand an unprecedented amount of power to multinational corporations and risk a lowering of EU food safety, environmental and animal welfare standards. They also risk entrenching privatisation of public services, most notably the NHS.
These negotiations are already taking place behind closed doors. The Commission decision sends a dangerous message that this practice will continue. I therefore call on incoming Commission President Juncker to stand by his obligation to listen to concerned citizens' and overturn this decision."
You can read the full Commission decision here.

Jean Lambert and her fellow Green colleague Keith Taylor have published a report on TTIP. Read more here.
For more information on what the Greens/EFA group are doing to stop TTIP, you can visit the dedicated campaign website: http://ttip2014.eu