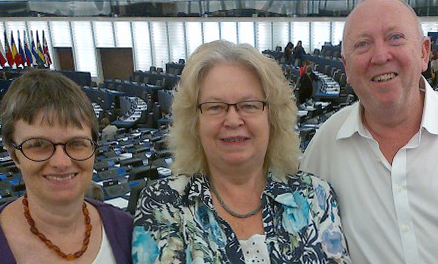 10/10/2014
Published on the letters page of today's London Evening Standard:
We wholeheartedly support the international day of action against the proposed EU-US trade deal TTIP (Transatlantic Trade and Investment Partnership) which will be happening this Saturday and will be joining campaigners across Europe.
In short, TTIP could wipe away hard won labour rights that protect us at work, environmental regulations that aim towards conserving our planet, and food safety laws that safeguard our health. The NHS is also under threat as TTIP would not only expose it to further privatisation but could leave future governments with no chance of reversing the changes.
Over the last few months we've been inundated with letters from constituents expressing their concern. The scariest part is that if the Investor/State dispute mechanism is included in TTIP we'd be a step closer to corporations writing laws instead of governments. It must be stopped.
Signed
Jean Lambert, Green MEP London
Keith Taylor, Green MEP South East England
Molly Scott-Cato, Green MEP South West England