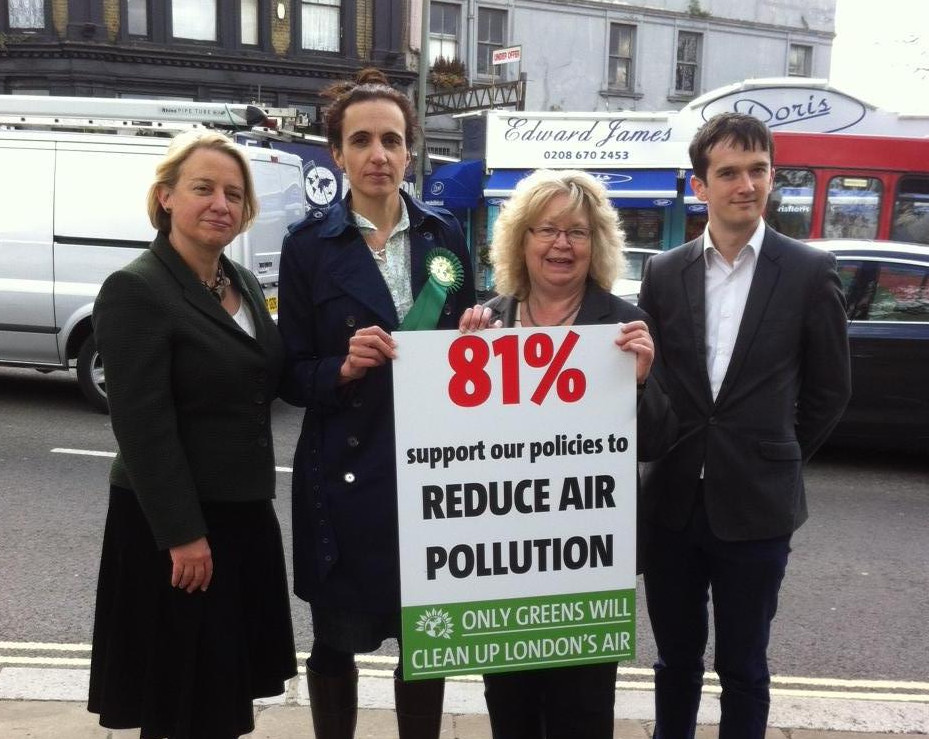 10/04/2015
With temperatures rising ahead of Easter, the Government has issued more pollution alerts as yet again we are experiencing a spike in air pollution across England, particularly the South East.
Two generations ago we needed to phase out coal; it is time to take the same approach to the causes of dangerous air pollution and phase out dirty diesel. If Paris can restrict traffic and introduce emergency plans to halve the number of vehicles on roads, as well as plan to triple cycling rates within five years, then why can't we.
Advice from sources such as the British Lung Foundation is welcome, but while London remains one of the most polluted cities in Europe, advice is not enough, action is needed. Our air is not clean, it is in fact so dire that figures estimate 4,300 people die prematurely every year because of exposure to toxic particulates. The World Health Organisation has asserted that no level of exposure to particulates is safe. We should also be aware that there is a wider environmental effect.
It cannot be right that in a period of dangerously high pollution levels, the only official advice to adults and children with lung or heart problems is to avoid strenuous activity, to remain indoors, and that there is no hard-hitting effort to curb emissions. Air pollution events will only increase in regularity and issuing after-the-fact warnings should not be an acceptable alternative to actually doing something.
Jean has consistently campaigned on this issue, holding the British Government to account for its lack of ambition, failure to act, and inability to fix this problem.