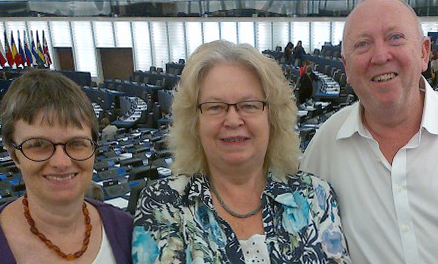 20.05.2015
MEPs will give their views on the European Agenda on Migration presented by the Commission in a debate with Vice-President Frans Timmermans, Migration Commissioner Dimitris Avramopoulos and the Council Presidency this morning in Strasbourg.
Ahead of the debate Jean Lambert, Molly Scott Cato and Keith Taylor, Green MEPs for London, the South West and the South East of England united in saying:
"The European Commission seems, at least, to have understood that EU Member States must together face up to their collective responsibility for refugees.
More opportunities for legal access to the territory of the EU and greater commitment on combating the underlying reasons why refugees flee their country of origin are needed. Along with this, a humane and compassionate response should frame the debate, not a competition to see who can talk toughest.
Seizing and sinking smugglers' boats may have a short term effect, but it also risks more injuries and deaths. Rather than grab headlines, what is needed is a well-resourced, internationally co-ordinated effort to improve the quality of life in departure countries and put people smugglers out of business."
ENDS