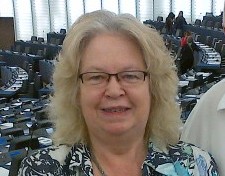 15.10.2015
Late last night the European Parliament adopted a resolution (434 in favour, 96 against, and 34 absentions) that sets out its position on the UN climate change negotiations in the lead up to the UN climate summit in Paris (COP21). Straight after the vote, Green MEPs Molly Scott Cato, Jean Lambert and Keith Taylor issued this joint statement:
'The EU must be more ambitious if it is to play a constructive and proactive role in shaping the UN talks, or else risk being a bystander in Paris.
'The stakes are high. We must limit the global rise in temperature to a maximum of 2 degrees C if we are to curb the worst excesses of climate change's impact: droughts, floods and food crises. The headline figure of greenhouse gas emission reduction by 40% is far shy of what is necessary, both to limit global warming to 2 degrees and move to a green economy. A positive signal from the EU that it is willing to increase this ambition would provide some momentum and impetus for the Paris talks.
'Finance for assisting developing countries most affected by climate change will be a crucial factor in agreement at COP21. If the EU is to positively influence the outcome we need to deliver on commitments up to 2020, while also committing to a fair and predictable scale of public climate aid beyond 2020.'
MEPs also want EU member states to consider further commitments, over and above the agreed 2030 target. The 2015 Protocol must be legally binding and seek to phase out global carbon emissions by 2050 or shortly thereafter in a bid to keep global warming below 2 degrees C in a cost-effective way. There are two months left before world leaders arrive in Paris to reach global agreement on fighting climate change.