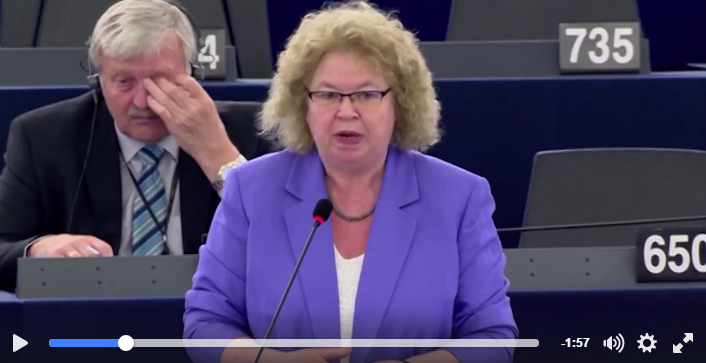 11th May 2016
Jean Lambert spoke out in the European Parliament today on the inadequacy of plans to share responsibility for asylum seeker applications between countries.
"We are going backwards and risk entrenching many of the problems we are trying to solve," said the Green MEP for London and Green Party migration spokesperson.
"We know that member states need to show solidarity – we are still waiting for it.
"If your one chance is in a country where you think your claim is not going to be properly examined, where you will not be able to make the contact with your community, to use the language you have to integrate, wouldn't you move? It's your one chance to actually develop your life in any sort of way.
"There are some really big amendments that need to be made to this proposal."
The European Commission is proposing to maintain the current system for responsibility for asylum applications – known as the 'Dublin Regulation' – under which the country in which an asylum seeker first arrives is responsible for processing the application. This system has reached breaking point in Greece and Italy where most people coming into Europe first arrive.
The United Kingdom will have the choice to opt-out of the proposed system.
Whilst the EU is a long way from agreeing a fair system based on solidarity between all countries to give more certainty and hope to desperate people arriving in Europe, the Greens believe that the European Union is absolutely the best place to deal with cross-border issues like migration.
Greens are calling on all countries, not least the British government, to stay around the table and show much more solidarity. The UK must not try to absolve itself of its international obligations and moral responsibilities by opting to leave the EU.