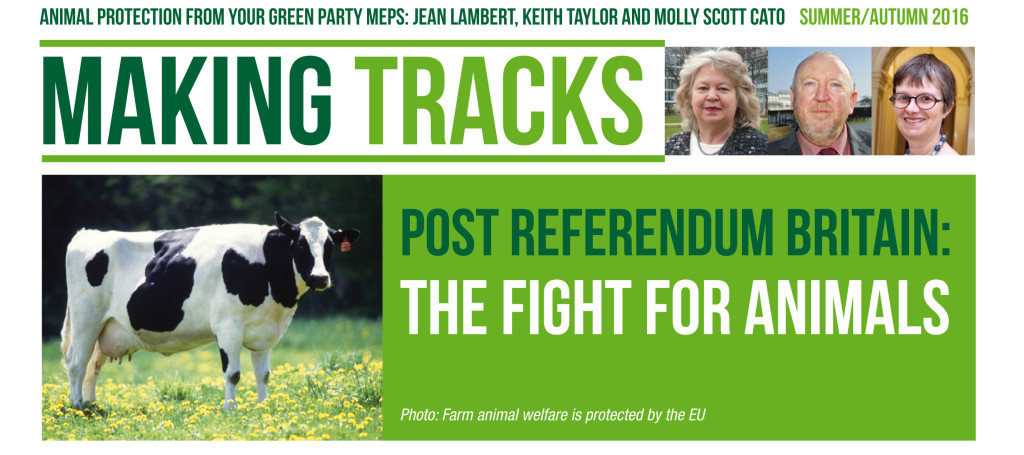 31st August 2016
In post-EU referendum Britain we need to stand together for animal welfare more than ever, say the UK's Green MEPs in their latest animal protection newsletter 'Making Tracks'.
This edition of the newsletter from Jean Lambert, Molly Scott Cato and Keith Taylor includes articles on:
badger culls
the threat from TTIP to animal welfare
the fight against live exports
the impacts of Brexit on farming and the UK countryside
Jean Lambert, Green MEP for London says: "EU rules help keep precious species as nature intended. The vote to leave the EU puts our wildlife at risk. Green MEPs, in any renegotiation, will fight to keep these vital protections in place in Britain and across Europe."
You can download this edition of 'Making Tracks' or to receive a copy by post please email jeanlambert@greenmeps.org.uk.