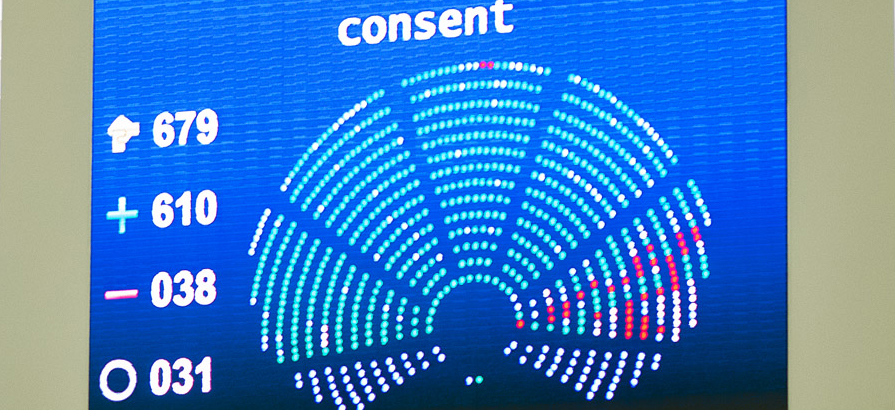 October 4, 2016
The EU has formally ratified the Paris climate agreement today after MEPs voted overwhelmingly to approve the accord during a plenary session in Strasbourg.
The ratification means that the historic agreement is now guaranteed to come into force.
The UK's Green MEPs are welcoming the news and putting pressure on the UK government to follow suit and ratify the agreement without delay.
Jean Lambert, MEP for London, said:
"As an MEP, I'm pleased my European Parliament colleagues have come together to overwhelmingly approve the Paris Agreement on climate change and ensure it enters into force. With China, the US, and India already signed up, the EU's approval comes not a moment too soon."
"But to reaffirm its position as an active force on the vital issue of climate change, the EU needs to collectively increase its emission reduction targets. And the UK must make sure our targets are in line with science and our responsibility as a historical emitter. There is no time to lose."
"With 2016 virtually guaranteed to be the hottest year on record, and new warnings from scientists about the scale of the climate challenge, the action required to meet the 1.5 degrees Celsius target in the Paris agreement cannot be underestimated. UK taxpayers money needs to stop propping up fossil fuel suppliers with eye-watering subsidies and go instead to a clean energy transition and the green jobs that come with it." 
Keith Taylor, MEP for the South East and a member of the European Parliament's Environmental Committee, said:
"Again, the UK follows, begrudgingly, where the EU leads, with Theresa May failing to provide any clarity on her plan to ratify the Paris Agreement 'sometime before 2017'. Such a loose and lackadaisical commitment demonstrates a failure to understand the importance of the agreement and suggests little intention of honouring it."
"With no indication from the government that it intends to drop plans to continue fast-tracking fracking and oil and gas drilling, or reject the 'airport capacity crisis' myth and say no to expansion Gatwick and Heathrow, ratification is empty symbolism. Theresa May can sponsor the development of new fossil fuel reserves and encourage expansion of an aviation industry that already emits more CO2 than 129 countries. Or the Prime Minister can make a genuine commitment to meeting the climate objectives set out in the Paris Agreement. She cannot do both."
Molly Scott Cato, MEP for the South West, and Green Party's spokesperson on EU relations, said:
"I am proud today to be able to vote in favour of this historical agreement, and by doing so to ensure that it comes into effect. This would not have been possible without the trust placed in me by voters in the South West."
"Climate change is the most critical issue facing us and we must keep up the pressure on our own government to ensure that leaving the EU does not allow the UK to renege on prior commitments to reduce carbon emissions. Indeed, now is the time we need to be bolder and go further and bring about the energy transition that will make climate stability a reality."