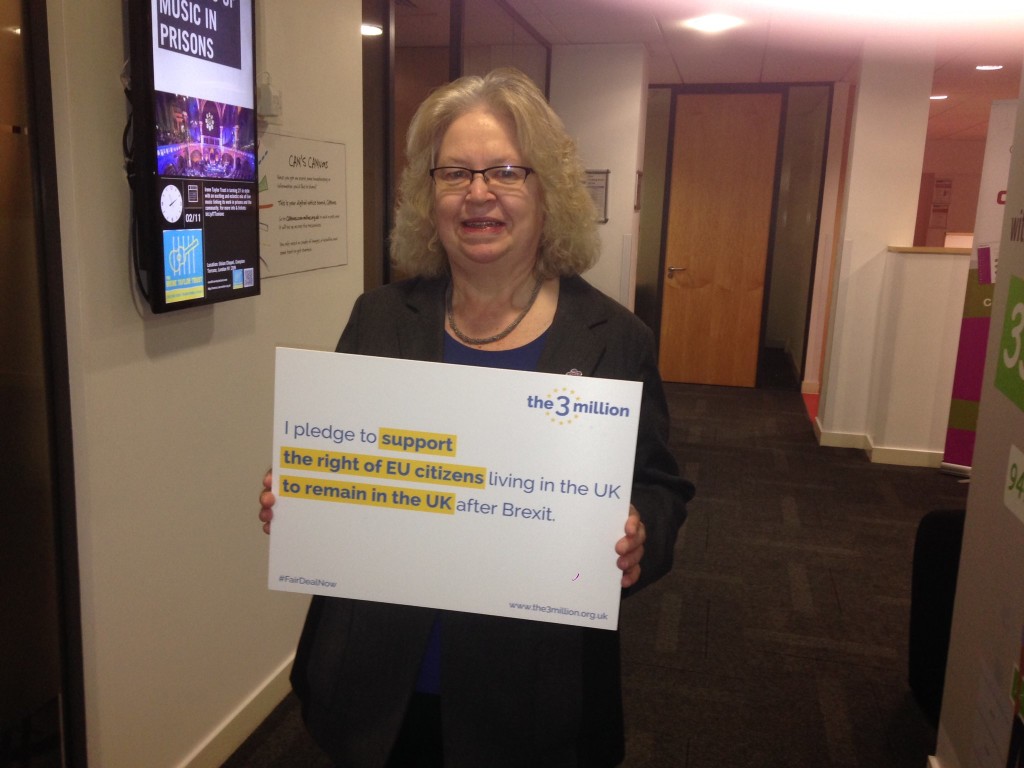 Read Jean's article in the latest edition of Green World below or click here to go to the magazine
| 24th January 2017
The Green MEP for London says Theresa May must assure the rights of EU nationals in the UK now, as Britain sets about leaving the EU
Free movement around the 28 different countries that make up the European Union benefits us all. Just as Polish, Greek or French people can live, work, retire, set up a business or study here in Britain with minimal restrictions, British people can do likewise, and the 300,000 Brits currently living in Spain will attest to the joy of that reciprocal relationship!
However, as Britain sets about leaving the EU, this mutually beneficial arrangement is under threat. This leaves many people's lives in a precarious situation and not just EU nationals living in the UK or the British nationals living on mainland Europe. Consider, for example, the fact that one in 10 doctors and 33,000 midwives in the UK come from other EU countries, or that over 200,000 young Britons have studied in other EU countries thanks to the EU's Erasmus programme. Then consider how an end to free movement could impact our health systems, our care systems, our young people's education, choices and opportunities for the future.
People who have chosen to embrace the opportunities offered by freedom of movement and have built lives in Britain in good faith are in a particularly alarming and frankly unfair position. The Greens are working to defend the rights of those citizens with other organisations, such as New Europeans, Brexpats and The 3 Million campaign. At a seminar I hosted in November, campaigners and affected groups came together to discuss what is at stake and how to work towards a progressive outcome. My office produced a factsheet that answers common questions about the existing rights of EU nationals living in the UK.
We are calling on Theresa May to assure the rights of EU nationals in the UK now, not wait until the bartering of the Brexit negotiations officially begins. We are aware of people from other EU countries' intricate ties and relationships to this country they have chosen to adopt. We say they are welcome here and we will not allow their rights to be reduced to a bargaining chip in negotiations.
ENDS
Jean Lambert was Greens/EFA candidate for European Parliament President. Her video on the benefits of free movement is available here and the factsheet can be found at here