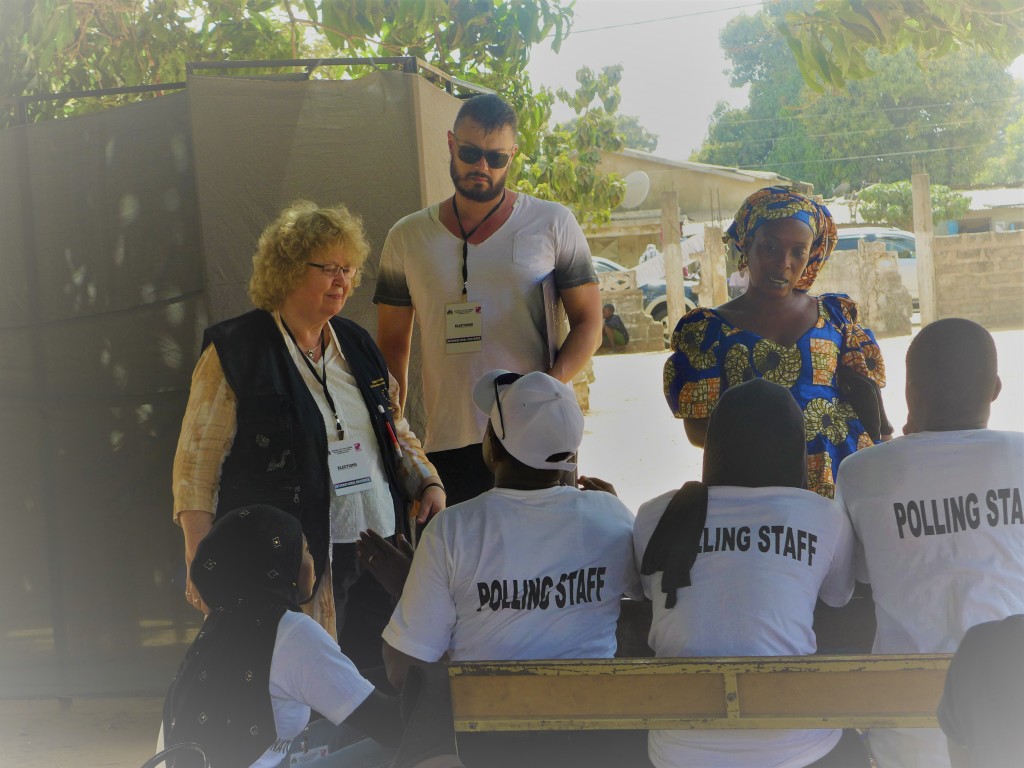 7th April 2017
On 6 April, the people of The Gambia went to the polls to elect their representatives to the country's National Assembly. The event marked the first elections since the inauguration of the United Democratic Party's Adama Barrow in January, when former leader Yahya Jammeh lost the election following 22 years of authoritarian rule. For the first time, the EU deployed a fully-fledged European Union election observation mission to the country, including seven MEPs who helped to observe proceedings in 222 polling stations.
The United Democratic Party won an absolute majority with 31 seats in the 53-seat National Assembly, defeating Jammeh's party Alliance for Patriotic Reorientation and Construction which won just five seats.
Jean Lambert MEP, Chair of the European Parliament Election Observation Delegation for the legislative elections in the Gambia, said:
"I would like to congratulate the United Democratic Party, and the newly elected Members of Parliament in the Gambia on their victory. I would also like to express my great respect for everyone who worked to ensure that the election ran smoothly and the Gambian citizens who contributed to the peaceful atmosphere of the election day.
The Gambia has been through some historical changes in recent months. Now it begins a new chapter. The country's government can seize on the momentum created by the people of Gambia, using this to deliver the change they voted for and consolidate the democratic process."
ENDS