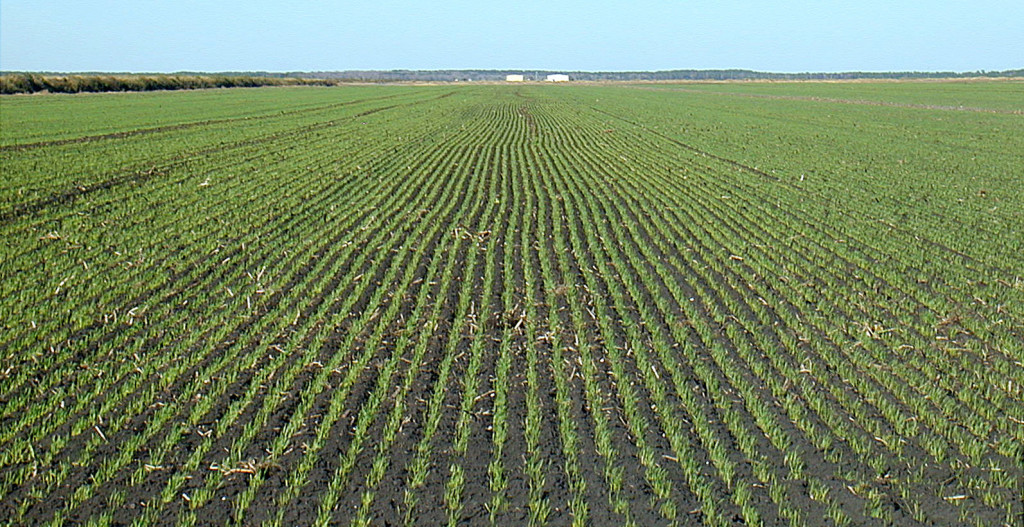 15 June 2017
Green MEPs are today calling on the European Commission and EU countries to unite in order to ban a controversial weedkiller as the 'stop glyphosate' petition reaches one million signatures [1].
Glyphosate is the world's most widely used herbicide. However, glyphosate does more than just kill weeds. In fact, the World Health Organisation (WHO) has concluded the substance is "probably carcinogenic" to humans [2].
An EU-wide petition, known as European Citizens' Initiative (ECI), was launched in February by a coalition of NGOs and environmental groups seeking to ban glyphosate. When an ECI reaches one million signatures it challenges the European Commission to take a legislative initiative; the 'stop glyphosate' petition surpassed that milestone this morning.
Green MEPs welcome the news that more than a million citizens across Europe have come together to oppose the re-authorisation of glyphosate and are calling on the European Commission to pay heed.
Keith Taylor, Green MEP for the South East and a member of the European Parliament's Environment Committee, said:
"This is fantastic news; the campaign against glyphosate has always been people-powered but it's great to put in numbers the sheer weight of opposition to this toxic weedkiller. The European Commission and national governments, like our own in the UK, must now make sure they listen to their citizens and heed the call they're making loud and clear; stop glyphosate!"
"EU approval of glyphosate is due to expire by the end of this year. With on-going doubts about its impacts on health and the harmful effects it has on plant and animal life, I wholeheartedly support this Citizen's Initiative and echo its call for an EU-wide ban on this toxic substance. I am delighted that people in the UK are among those who have shown the strongest support for the ECI – it is just a shame the British people are not well represented by the UK government."
In contrast to the WHO's assessment, the European Food Safety Authority (EFSA) has concluded that glyphosate is unlikely to be carcinogenic. But documents have surfaced that reveal Monsanto, a major supplier of products containing glyphosate, 'ghost-wrote' a number of studies used by the EFSA to assess the health risks associated with exposure to the herbicide [3].
Molly Scott Cato, Green MEP for the South West and a member of the European Parliament's Agriculture Committee, said:
"The Monsanto papers highlight the undue influence agrichemical corporations have on assessments of toxic chemicals like glyphosate. It also shows the urgent need for assessments of harmful substances to be based on fully independent and public studies so that they are fully impartial, transparent and open to proper scrutiny. This would ensure they are based solely on research that is in the public domain and peer-reviewed, not based on corporate-sponsored studies. Increasing transparency would help increase public trust in the important work regulatory agencies do."
Jean Lambert, Green MEP for London and one of a group of MEPs that have launched a legal bid for greater transparency over the EFSA decision-making process [4], said:
"The EFSA won't give us access to the studies it used to determine that glyphosate was safe. That's because the studies are owned by companies who are eager to get their glyphosate products approved for use on the market, and who worry that disclosing the information may harm their commercial interests."
"This is a clearly a serious public health issue. However, the matter also has major implications for transparency. All studies used in the assessment of active substances by EU agencies, including the raw data they are based on, should be available to the public. It's time to put public health ahead of commercial interests."
ENDS
[1] https://act.wemove.eu/campaigns/eci-glyphosate-int
[2] https://www.nature.com/news/widely-used-herbicide-linked-to-cancer-1.17181
[3] http://mollymep.org.uk/2017/06/13/greens-back-calls-for-eu-ban-on-glyphosate/
[4] http://www.jeanlambertmep.org.uk/2017/06/13/jean-lambert-mep-on-glyphosate-its-time-to-put-public-health-ahead-of-commercial-interests/