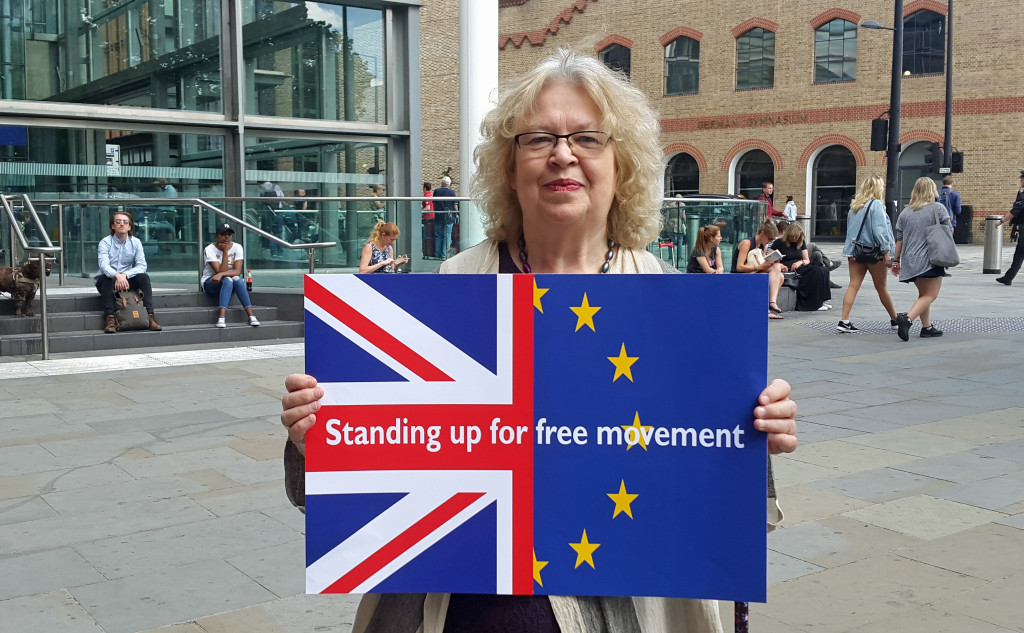 13th December 2017
Today, the European Parliament voted in favour of a resolution recommending the European Council move on to the next stage of the Brexit negotiations.
Jean Lambert, London's Green MEP, chose to abstain on the vote that the UK has made "sufficient progress" to move onto the next stage of negotiations, but voted for the final resolution.
Jean said: 
"In recent weeks, I've received countless emails from EU nationals in the UK and British nationals elsewhere in the EU27. All are – quite understandably – anxious about their futures, and bitterly disappointed to have been let down in this way by the UK Government.
I am furious that it has come to this.
On Wednesday, I chose to abstain on the vote that the UK has made "sufficient progress" to move onto the next stage of Brexit negotiations. The joint report presented is sub-par in a number of areas. I would have liked to see greater progress on citizens' rights, with these not only negotiated in reciprocity but in a spirit of generosity.
However, I did vote for the final resolution, as I believe it contains important principles for the second stage of talks. If the talks had failed to progress onto Phase 2, there would have been a very real chance that the UK would have continued hurtling towards a Brexit cliff edge. It's of utmost importance that we slam on the brakes.
Wednesday's resolution makes it clear that there are a number of outstanding issues still to resolve, including future free movement rights for UK citizens in the EU27 and that ECJ decisions on citizens' rights remain binding. I believe we should put the interests of individual citizens and their family first. For example, when it comes to the rights of entry of non-UK spouses, we should improve the rights of UK citizens – not lower the entitlements of EU27 nationals. I also remain to be convinced that the future of carers and others who may be viewed as 'economically inactive' is secure, nor am I confident that treating UK nationals currently resident in the EU27 as third-country nationals will be as positive as the Commission suggests.
Given these reservations, I am pleased that the Parliament's resolution recognises that more needs to be achieved on citizens' rights. Therefore, this isn't the end of the road for citizens' rights. And despite Theresa May's efforts to make it look as if citizens' rights are a done deal, I will ensure they remain a priority as we move on to the next stage of negotiations."
Read the press release from the European Parliament, and full text of the resolution here:
http://www.europarl.europa.eu/news/en/press-room/20171212IPR90142/joint-progress-report-allows-move-to-phase-two-of-brexit-talks-says-parliament