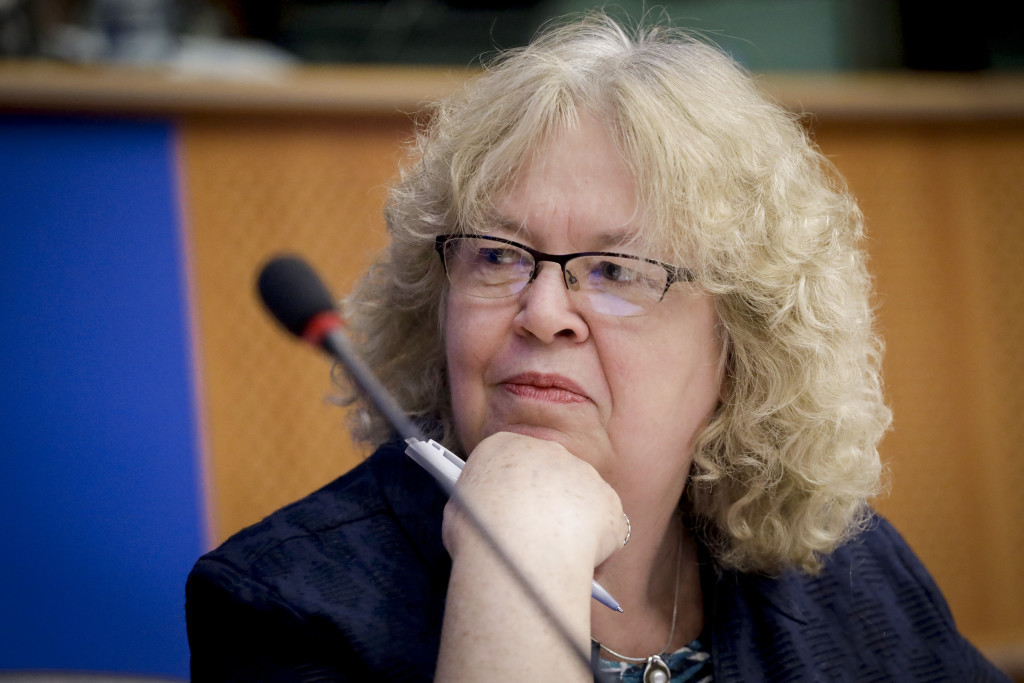 30 January 2018
A leaked Government report has emerged, finding that the UK will be economically worse off after Brexit – regardless of whether it remains in the single market, strikes a comprehensive free trade deal, or leaves the EU with no deal at all. [1]
Jean Lambert, London's Green MEP, has responded demanding that the Government serves the best interests of the UK, and holds a referendum on the final Brexit agreement:
"After all the kerfuffle over the existence – or lack – of Brexit impact studies, it now transpires the Government has in fact done an analysis on the impact of Brexit on the UK. It appears they don't like what they see, however and have tried to keep it under wraps. Shame on them – transparency is a cornerstone of a functioning democracy.
Although experts, facts and reality have been largely derided by the Government, once again a study carried out, on their request and therefore not something can be dismissed as propaganda by "Remoaners," has shown that under every scenario modelled every region in the UK would be worse off outside the European Union.
The assessment, which is titled "EU Exit Analysis – Cross Whitehall Briefing", has shown that national income would be 8% lower under a no deal scenario, around 5% lower with a free trade agreement with the EU and about 2% lower with a soft Brexit option of single market membership over a 15-year period. No matter what Brexit we get Britain loses.
Other key findings are that almost every sector of the economy included in the analysis would be negatively impacted in all three scenarios, with chemicals, clothing, manufacturing, food and drink, and cars and retail the hardest hit.
Every UK region would also be affected negatively in all the modelled scenarios, with the North East, the West Midlands, and Northern Ireland (before even considering the possibility of a hard border) facing the biggest falls in economic performance.
For my constituency of London, its status as a financial centre could be severely eroded in all scenarios.
Vital information like this cannot be kept secret from the public and Parliament. This information needs to be published immediately there needs to be a full debate in parliament about its implications. The Government is clearly not working in the interests of the country but rather, like a shopping trolley, is careering all over the place in attempt to save the Tory party.
Enough of this, the Brexit we get will affect people across the UK, their lives and families. It's time this Government and MPs stepped up to do what they were elected to do – serve the best interests of their constituents and country. If they think their final deal does that, they should just check it with us to be sure."
Notes: 
[1] https://www.buzzfeed.com/albertonardelli/the-governments-own-brexit-analysis-says-the-uk-will-be?utm_term=.vfN1qwp44#.kbwzGgeRR