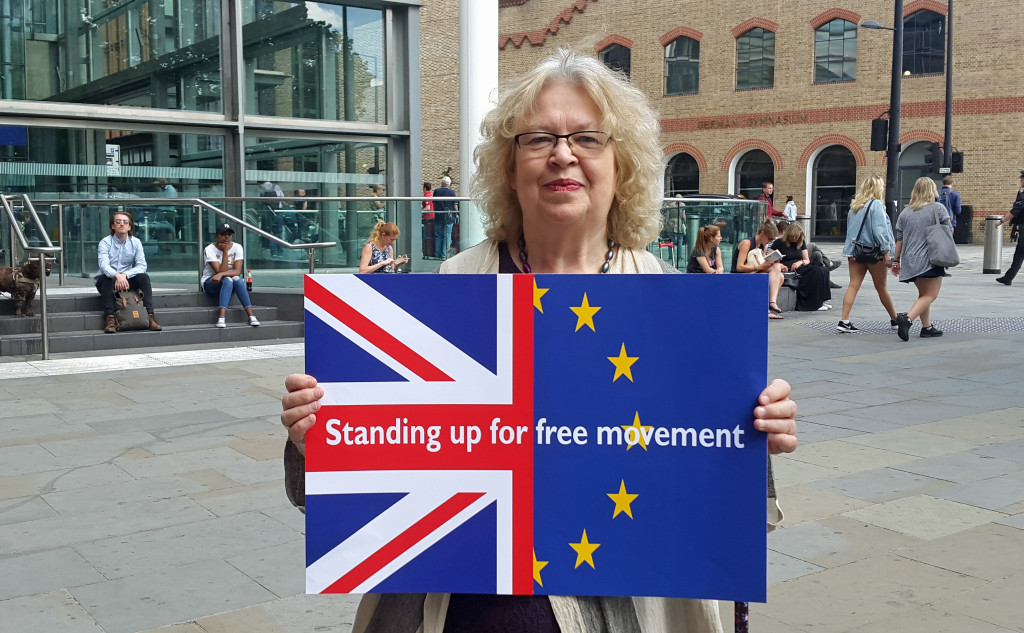 18th May 2018
As part of the European Parliament Citizens' Taskforce Jean Lambert MEP wote a letter to the new Home Secretary Sajid Javid requesting a meeting with him to see how the future status of EU nationals in the UK and Britons in other EU countries can be assured.
You can read the full text of Jean's letter below.
—
Dear Mr Javid
Brexit Citizens Taskforce
May we start by congratulating you on your appointment as Home Secretary.
We are writing to you as the members of the European Parliament's Brexit Citizens Taskforce. We established the Taskforce to highlight to the Brexit negotiating teams the serious issues and uncertainty faced by EU nationals living in the UK, and British citizens living in the EU27. We are currently focussed on developments around 'settled status' and the implementation of the registration system for this.
Understandably, EU citizens who have made the UK their home will be deeply concerned by the recent Windrush scandal. We would be grateful for assurances from you that lessons will be learnt from the treatment of the Windrush generation, and that EU citizens need not worry about their future dealings with the Home Office.
Your statement that there would be no more use of the term 'hostile environment' is very welcome, and we hope your words lead to a real change in attitude at the Home Office towards migration policy.
Your predecessor, Amber Rudd, recently sent a delegation of Home Office officials to the European Parliament to explain the new registration system for EU citizens, which the Taskforce appreciated and found very helpful.
Following on from that visit, we would appreciate the opportunity to meet with you or your officials to see what more can be done to reassure EU citizens in the UK, and British citizens in the EU27, about their future status.
We look forward to hearing from you, and our contact details are attached.
Best wishes,
Seb Dance MEP
Catherine Bearder MEP
Sophie in 't Veld MEP
Seb Dance MEP
Claude Moraes MEP
Jean Lambert MEP
Beatriz Becerra MEP
Cecilia Wikström MEP
Read pdf version of the letter here