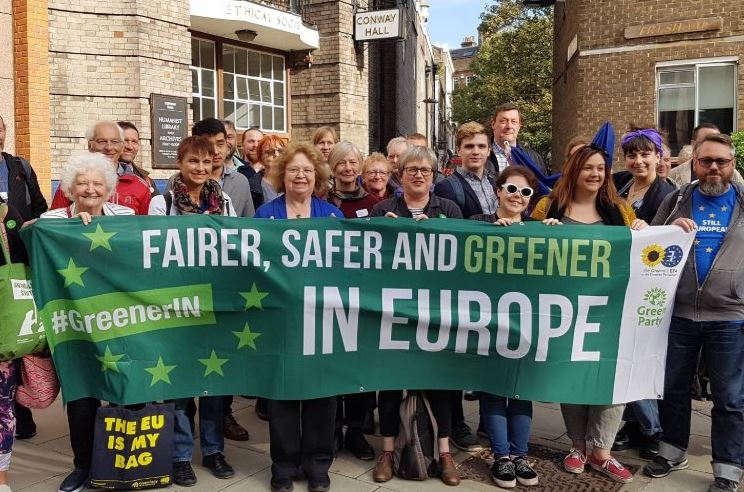 20 October 2018
Today Jean joined an estimated 700,000 people in London to march for a People's Vote on the final Brexit deal.
The march is thought to be the largest anti-Brexit demonstration since the referendum in 2016, and the biggest since a million people took to the streets to protest against the Iraq War in 2003.
The demonstration set off from Park Lane and finished at Parliament Square, where politicians including Green Party MP Caroline Lucas addressed the crowd.
Jean Lambert, London's Green Party MEP, said:
"With each day that passes, it becomes increasingly clear that much of Vote Leave's campaign was pure theatrics – built on nothing but lies and false promises. The curtain has now been pulled away to reveal the brutal reality of Brexit. Nobody voted to be poorer, to have their access to life-saving medicines restricted or for workers' rights to be snatched away.
 
As a result, the impetus for a People's Vote is growing stronger and stronger each day. Together, we can revive British democracy, and ensure that the Tory Government prioritises the national interest rather than its own survival.
 
I urge everyone to sign the petition, and to write to your MP demanding a People's Vote on the final Brexit deal. I'll have a vote on this in the European Parliament. It's only right that you also have a say on a deal that will change the face of this country for generations to come."
Please take two minutes to email your MP and urge them to support a People's Vote using the template provided.
You can also sign the petition calling for a People's Vote here.