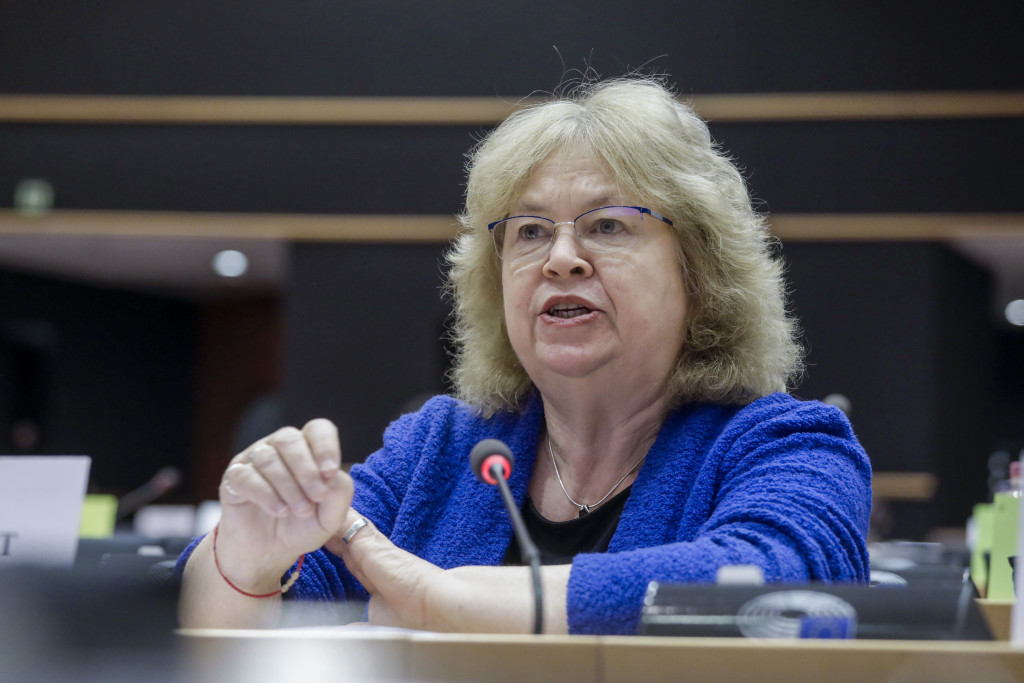 5 November 2018
The UK living wage has today been increased by 3.4% to £10.55 in London, and by 2.9% to £9 across the rest of the country, to mark the start of Living Wage Week.
This voluntary measure, now adopted by more than 4,700 employers including Aviva, Burberry and Ikea, will affect more than 180,000 workers across the country. [1]
More than a third of the FTSE 100 have now committed to paying the UK living wage, yet more than 60 of the UK's biggest companies still don't guarantee to pay their workers above the Government's national wage or national living wage.
Jean Lambert, London's Green MEP and member of the European Parliament's Employment and Social Affairs Committee, has responded:
"I'm delighted that the UK living wage has increased to £10.55 an hour in London, and £9 an hour across the rest of the UK. There's no question that this will be important for millions of workers.
However, it's simply not good enough that nearly a fifth of all jobs in the UK still fail to meet this benchmark. We know that the cost of living is rising. Since the Brexit referendum, inflation has soared. A fifth of the UK population is currently trapped in poverty – the majority within working households. [2]
It's time for the Government to face facts and take responsibility for this worsening crisis. Until the legal minimum wage is based on actual living costs, workers will continue to struggle to feed their families and keep a roof over their heads.
Employers also have a role to play in stopping the scourge of in-work poverty. While it's encouraging that more FTSE 100 companies than ever before now offer the UK living wage, it's truly appalling that two thirds still don't guarantee decent pay for a hard day's work.
The biggest and most successful companies in the UK have a moral imperative to do right by their staff, and ensure they earn enough to live on. I urge all of those FTSE 100 companies who remain stuck in the past to commit to paying their staff properly this Living Wage Week."
Notes:
[1] https://www.theguardian.com/society/2018/nov/05/uk-living-wage-rises-above-inflation-rate-for-180000-workers
[2] https://www.jrf.org.uk/report/budget-2018-tackling-rising-tide-work-poverty