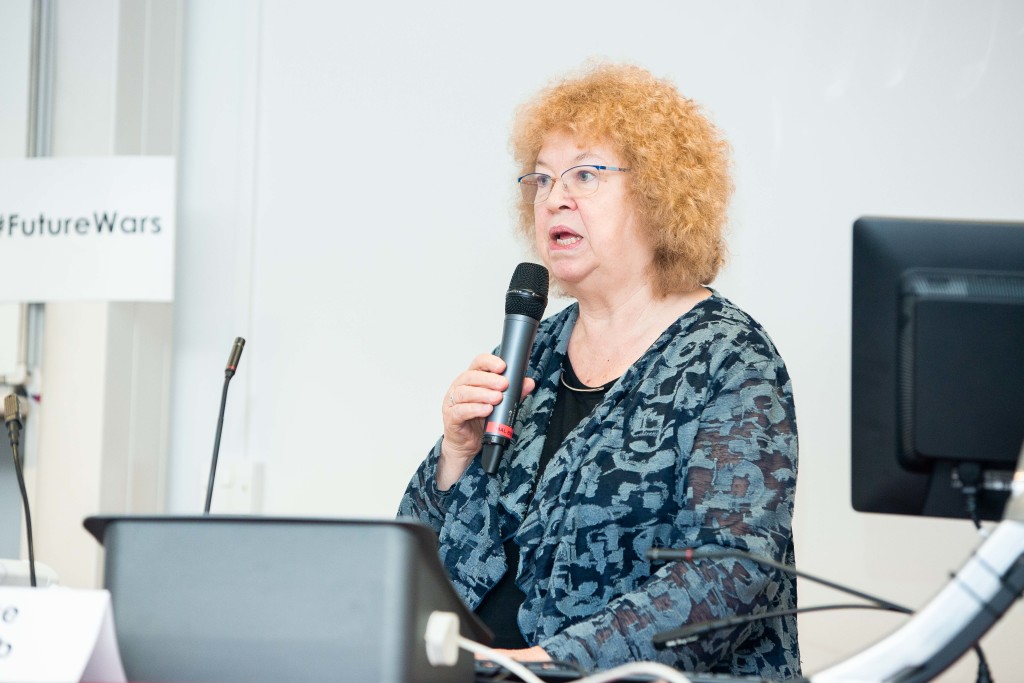 10 November 2018
Today Jean Lambert London's Green MEP spoke at a conference organised by the Campaign for Nuclear Disarmament (CND) on the topic of 'Future Wars'. The conference at Birkbeck University of London examined the impact of new technologies on warfare and the challenges we will all face as a result.  There was also robust discussion of the real alternatives to a new arms race.
Jean spoke on a panel, 'The shape of things to come', which provided the audience with an overview of the relationship between recent conflicts and their impact on patterns of migration.
If you'd like to find out more about the event, papers from the conference will be published in a future issue of The Spokesman, journal of the Bertrand Russell Peace Foundation.