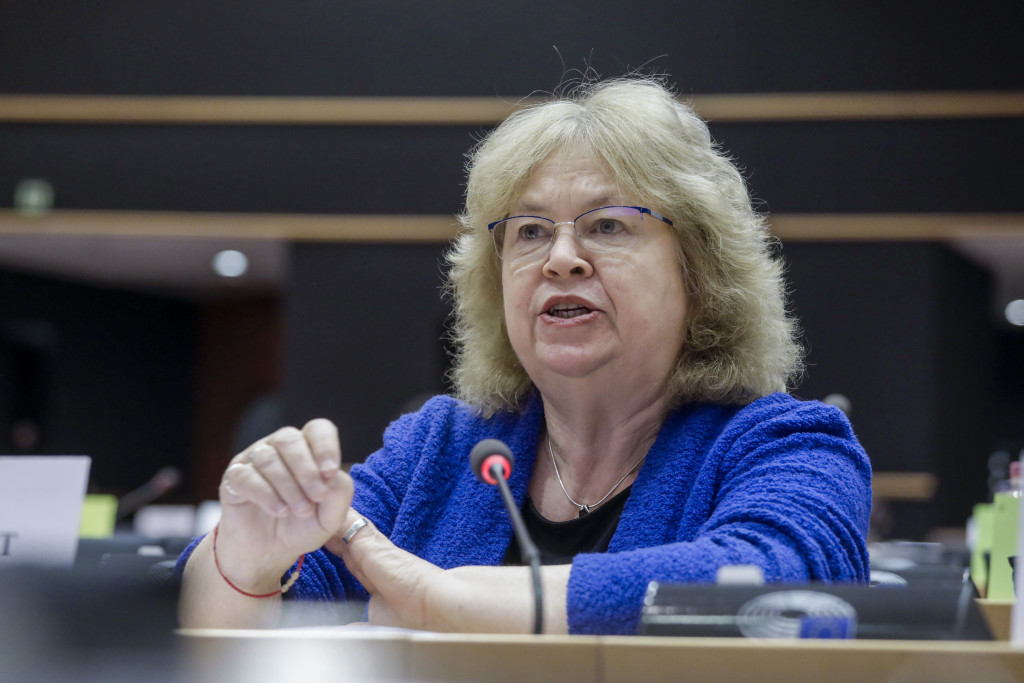 15 November 2018
In the hours since Theresa May unveiled her agreed Brexit deal, a number of senior ministers have quit the Cabinet. [1]
Jean Lambert, London's Green MEP, responded:
"Today's developments shouldn't come as a surprise. The Prime Minister has been tasked with squaring a circle – an impossible job. She was never going to be able to strike a deal that would retain all the benefits the UK enjoys from its membership of the EU, and placate the ardent Brexiters who dominate her Cabinet.
Now they've seen the piecemeal deal that has been cobbled together, the very Cabinet ministers behind it are jumping ship and swimming for the life-boats in a bid to save their own careers.
At least it's now quite clear, as the Prime Minister has admitted, that the Government has three options. It could throw its weight behind this deal, which benefits nobody. It could continue its race towards a Brexit cliff edge, in a move that the health secretary has conceded may well cost lives. Or it could act in the genuine national interest and remain in the EU.
It's time to stop playing political games. Both the Tories and the Labour Party need to put their own political agendas aside, and focus on what's best for the UK and its people. When you do so, it's clear there is only one viable option.
It's more important than ever that this issue is put back to the electorate. It's time for a People's Vote."
Find out how you can help secure a People's Vote here and please share this with your friends or colleagues.
Notes:
[1] https://www.theguardian.com/politics/2018/nov/15/dominic-raab-quits-as-brexit-secretary-over-eu-withdrawal-deal