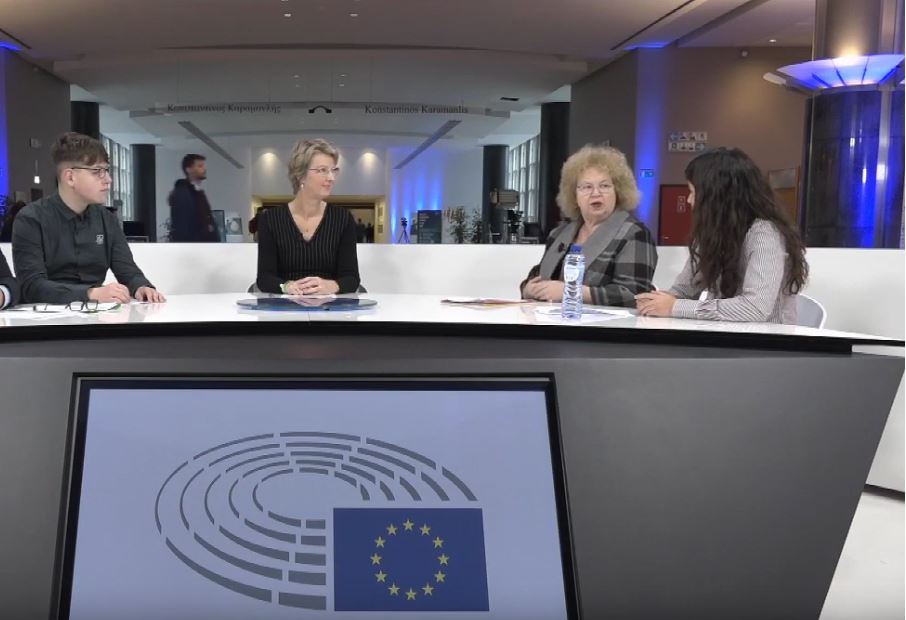 20 November 2018
On International Children's Day, 20 November, Jean Lambert MEP London's Green MEP spoke to young people about the results of Eurochild and UNICEF's new survey on 'The Europe Kids Want' at the European Parliament. You can take look at their report here.
The survey found that children and young people are most concerned about not being able to find a job (53.1%), the possibility of war or terrorist attacks (48.2%), and climate change (41.2%).
Meanwhile, two-thirds of those surveyed feel positive towards people from other countries.
During the discussion, Jean explained:
"I think we need to do more to make sure that young people's voices are heard. Young people need to be shouting to their MPs and the Government to make the point that it's your future. A lot of those that voted to leave won't be around to see the full consequences of that. I think what we have done in terms of reducing the opportunities for young people is really shocking. Therefore, whatever is happening next, we need to be very clear that opportunities on education, travel and other connections are retained as much as possible."
Watch the full discussion below.