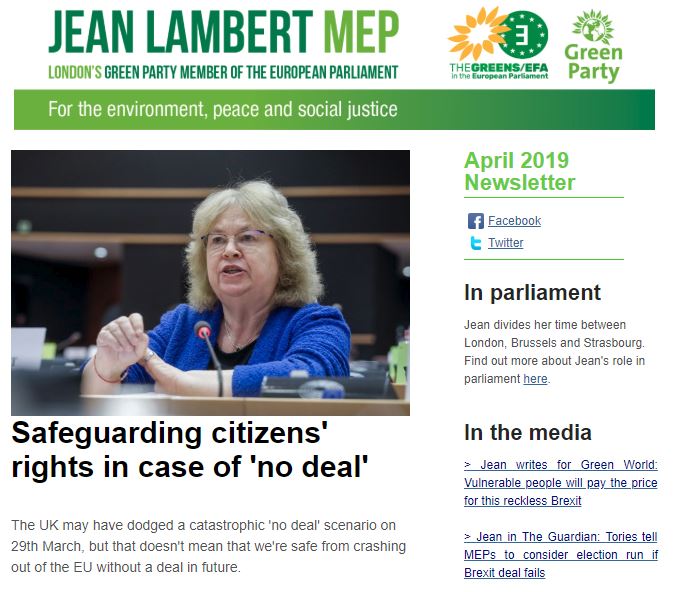 1 April 2019
Jean's latest e-news is out now.
It takes a look at some of the work Jean has been involved with in London, Brussels and Strasbourg in March 2019, and argues that we must keep lobbying our MPs for a confirmatory vote on the Brexit deal.

Read the newsletter in full here.
To receive monthly updates about Jean's work as London's Green MEP please sign up here.