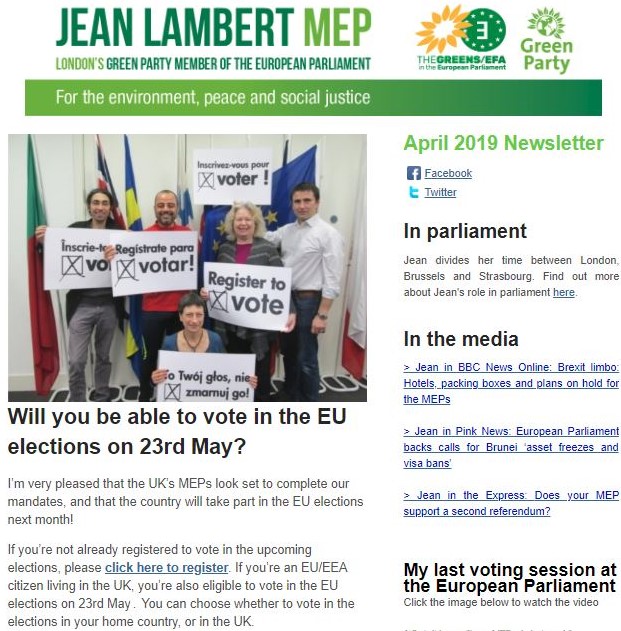 Jean's latest e-news is out now!
The last few weeks have been game-changing in terms of the climate emergency debate. Climate activist Greta Thunberg addressed MEPs in Strasbourg whilst Extinction Rebellion held an inspiring week long protest that brought London to a standstill.  Must remember for this month is that you make sure you're registered to vote, as well as checking with your EU friends know if they want to they can vote in our MEP elections on 23 May!
Read the newsletter in full here.
To receive monthly updates about Jean's work as London's Green MEP please sign up here.