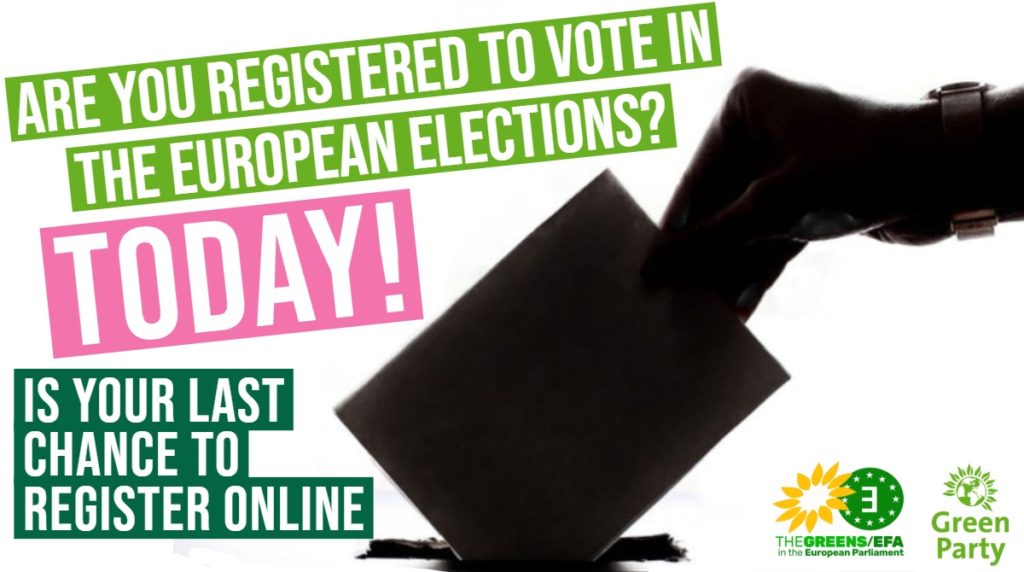 7 March 2019
Today, is the last day that UK nationals can register online to vote in the European Elections.  If you are not already on the electoral register, you can still make the deadline by filling in the online form here: www.gov.uk/register-to-vote.  
Please make extra sure that young people you know are registered to vote.
There are nearly 8 million people in the UK who are eligible to vote, but are not registered – shockingly, that equates to the entire population of London!
To learn more about the candidates standing in your constituency, wherever you are in the UK, click here.